Project in PreSale
0.12 ETH
Come With Us!
WHITE PAPER
Let's start the Journey!
The Retro Phone story began when we searched for most of the phone models we used in the past, and we put them together in the present, in the largest collection of phones and Prototypes in the world, and we offer them digitally through a truly unique collection of NFTs, with real benefits in the future.
By making the phone collection, the founder was cured of gambling addiction and withdrawal symptoms, so he decided to pass on what he had received.
The physical collection exists, and is displayed in an impressive Gallery, at the headquarters of Argentis Company in Cluj-Napoca, Romania.
The NFT collection, adjacent to the physical collection, will be called Retro Phone NFT * Trilogy Collection *, and will be available in 3 different sub-collections; These sub-collections will be called Plans.
Therefore, An NFT Retro Phone:
Makes you a World Record Holder
Gives you the status of Shareholder in DAO Master Collection
Makes you the Owner of an artwork
Generates you Passive Income by stacking
Constantly distributes your Profit from DAO dividends
Makes you an Extraordinary Man by supporting the Equilibrum Foundation
Assures you 100% of your investment for the first time in the history of Crypto, through vxx Guardian
Trilogy Collection
Total 14 441 NFT / Shares in DAO Master Collection
-available in 3 Plans-
World Largest Collection – 7700 NFT Retro Phone
Guinness Book World Record – 4321 NFT Retro Phone
Super World Trip – 2420 NFT Retro Phone
World Largest Collection
7700 NFT Retro Phone
From Reality…
Real Frame
This is the largest collection of mobile phones in the world and includes 7367 phones and 333 prototype phones.
The 7700 unique phones in the physical collection will be transposed in a 1:1 ratio, in the digital collection of NFTs.
Thus, a phone from the collection appears in the NFTs of Plan 7700, only once, and we certify this innovation, by projecting the IMEI of each real phone, on its NFT.
For the implementation of this innovation alone, we consumed 84,700 different actions and 1,410 working hours of a team of 14 people, from a total of 5500+ hours worked by a team of over 50 people, for this project.
To Digital…
Aesthetic NFT
Because phones are everywhere, we will find them in the caffes in front of the most emblematic 24 buildings / monuments around the world. Two of them belong to the Retro Phone Universe and are dedicated to prototypes and rarities.
Wanting to create a timeless project, climbing without pauses to success and freedom, we give life to the story permanently. Thus, the buildings are painted, at 12 midday and at 12 midnight.
If, in their history, mobile phones were put on the table in the caffes of these cities, now we will find them at the table, with a friend, at least as Retro: one of the most famous 5 dinosaurs: T-Rex, Stegosaur, Triceratops, Diplodocus or Pterodactyl.
On the cafe table, in the Menu, we have projected: Nft No., Phone Brand, Model, Launch Year and IMEI.
The mobile phone being an extension of the owner's personality, will be personified and invited to coffee and business, along with the other character.
When we have material values, we trade them, so in front of the table in the caffe, we will find 7 chests, full of gold, silver, bronze, pearls, diamonds, wheat, or the keys that open the doors to prosperity, hope and opportunity.
Guinness World Record Collection
4321 NFT Retro Phone
From Reality…
Real Frame
In addition to being the largest collection of phones and prototypes in the world, this collection will also hold a Guinness World Record, representing the collection with the most different models of mobile phones worldwide. Therefore, under the same innovation of confirming uniqueness through IMEI, this collection will include NFTs:
the phones that make up the Guinness Book of Records.
the most Nokia 3310 with different cases.
Prototype phones from the Physical Collection.
To Digital…
The aesthetics of these NFTs are a surprise, and we guarantee that the surprises will exceed every expectation.
We are going to reveal, for your imagination, the information that some of the phones that will hold a Guinness Record, will be presented, as they should, like champions, with everything that this status involves.
Super World Trip Collection
2420 NFT Retro Phone
From Reality…
Real Frame
We will make 12 famous Phones, which will really travel around the world.
To Digital…
Aesthetic
The superstars will be photo captured in over 200 "must see" places in a lifetime, from all continents.
For your delight, we list a few:
they will fly with the air balloon, they will climb mountains, they will dive in most of the world's oceans.
will stand with dolphins, pandas, kangaroos, or imperial penguins.
will stop at the most refined restaurants, museums, or art galleries.
will be photographed in the Montagne Rouse, on the Broadway or on the F1 circuits in Monaco.
We hope to withstand a Ferrari on the circuit, or the cold at Santa's house in Lapland.
they will warm up on Pandawa Beach in Bali and roam the rice fields or temples of Machu Pichu.
I will insist on stepping into the Hobbit House in New Zealand, and into Universal Studio in Singapore.
We'll give them a little money to spend in Las Vegas, but a dozen tickets to Disneyland.
Last but not least, they will take a selfie in front of the famous buildings from the 7700 collection.
We will keep in touch with the community in this Super Journey, through Tik Tok and communication channels.
One Conclusion
Besides the lucrative benefits, and the ones presented in the Business Plan, the intangible value of these collections is given by the refined symbiosis between artistic and concrete creations, enveloping the elements in beauty, and inviting you to go with us, a journey into memories!
I Wish You Full Success!!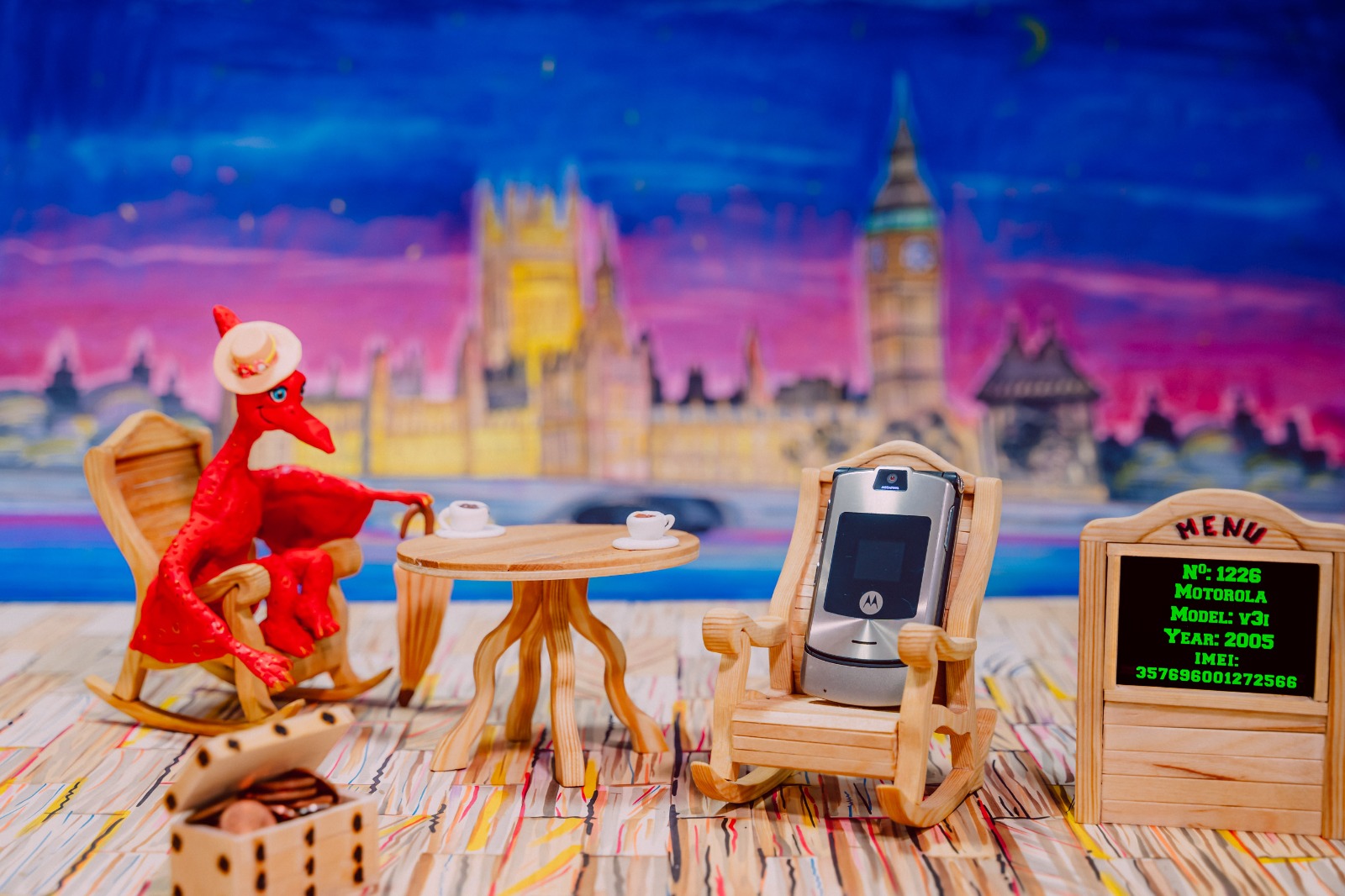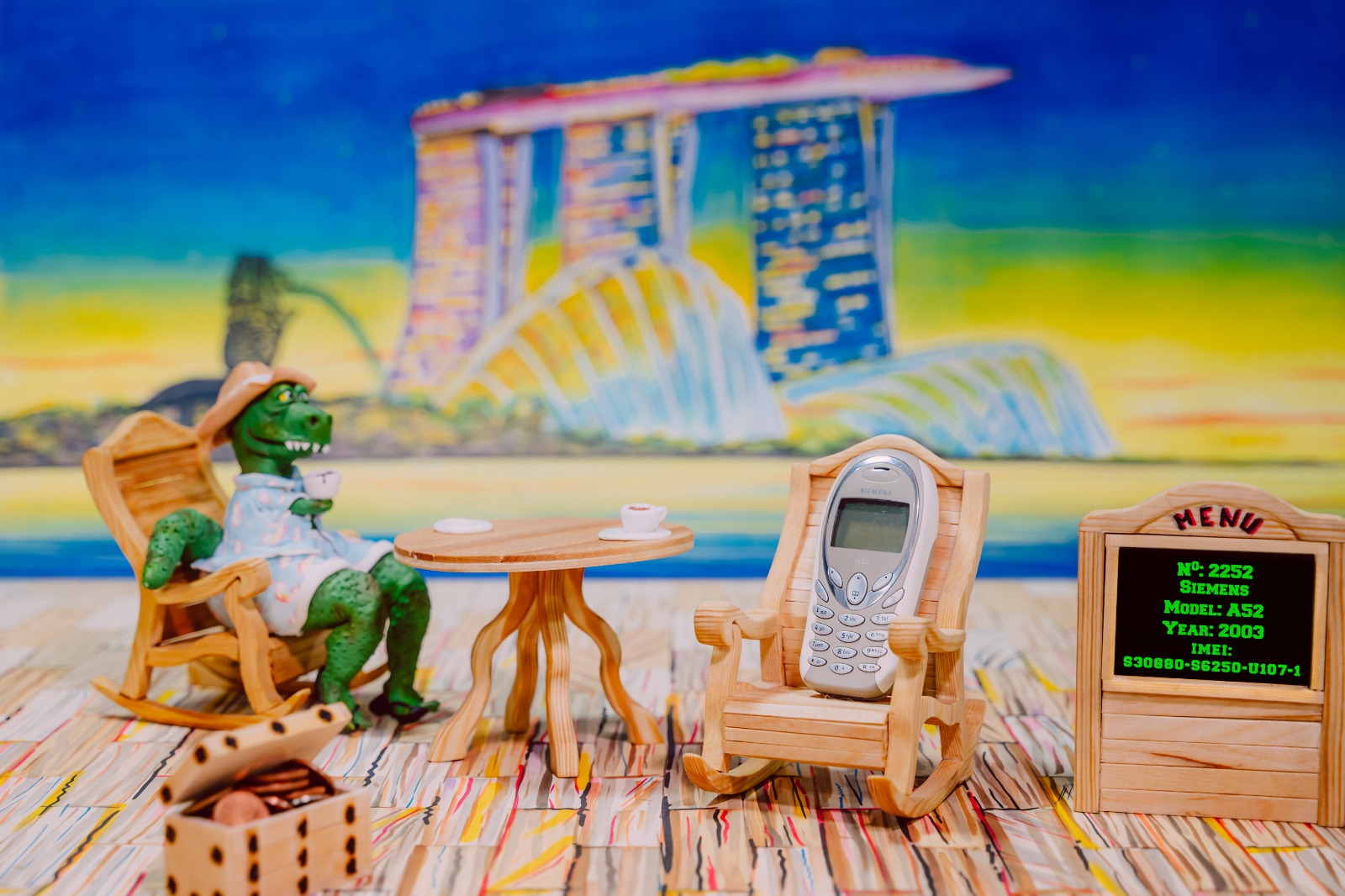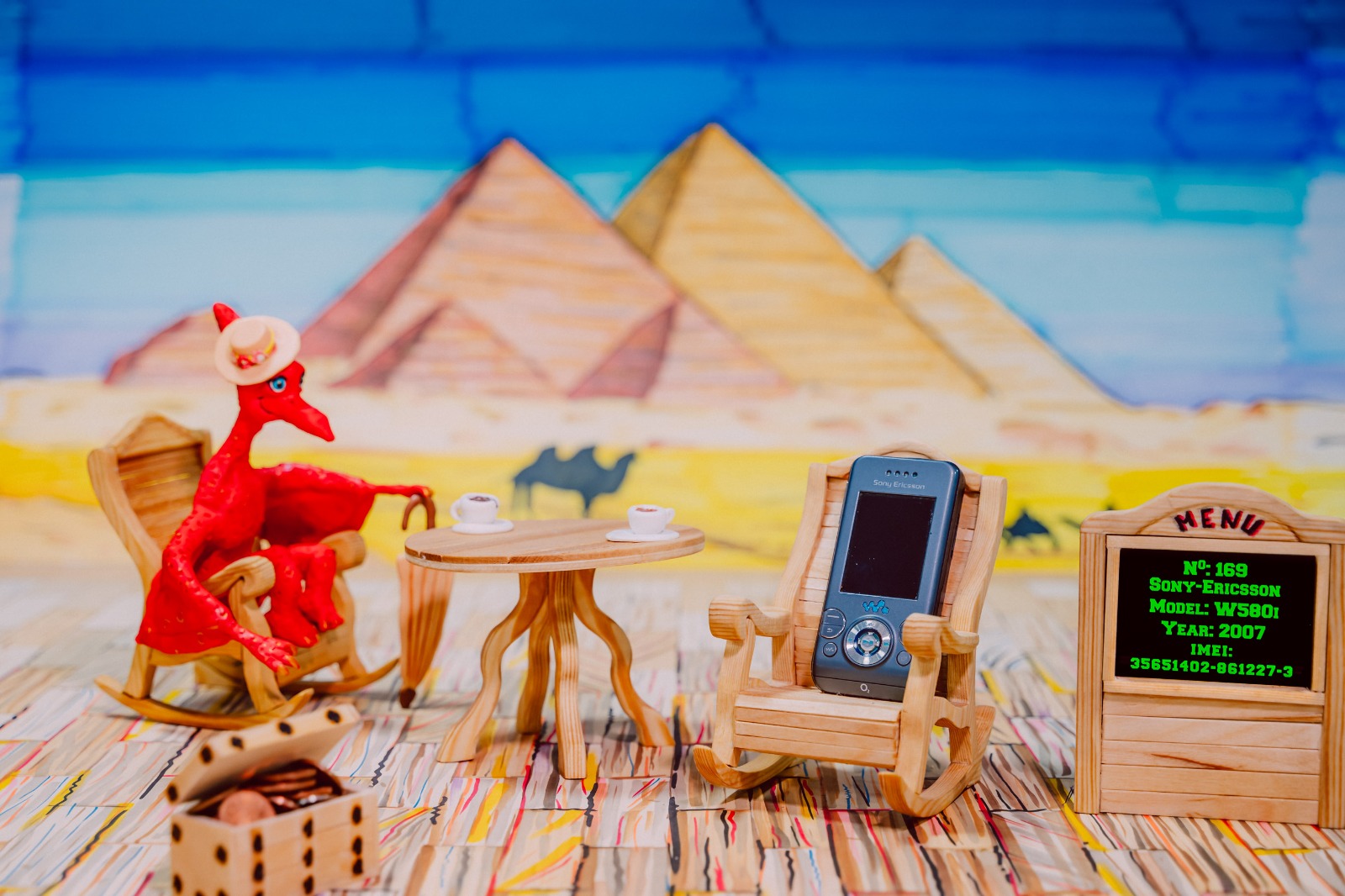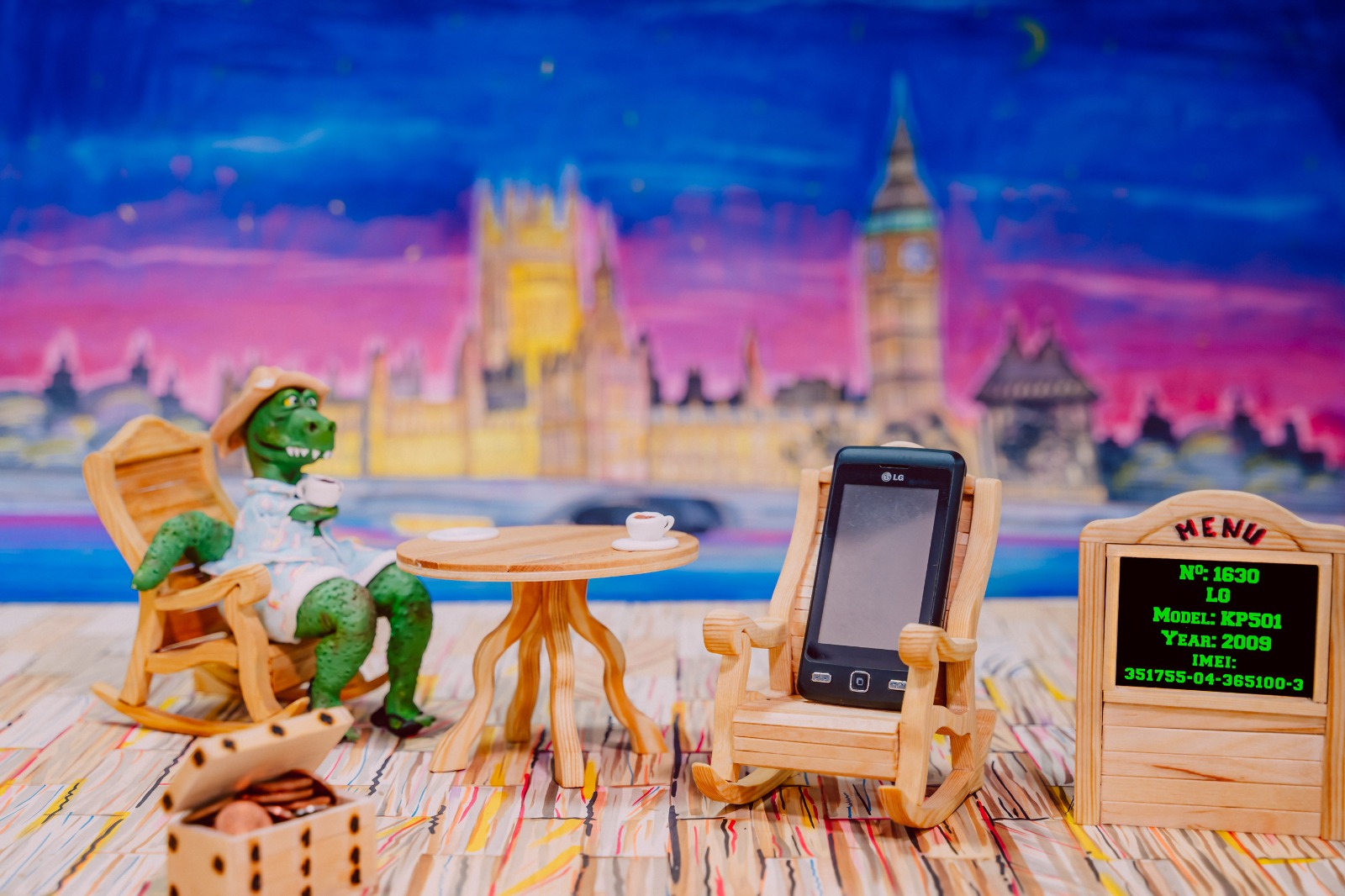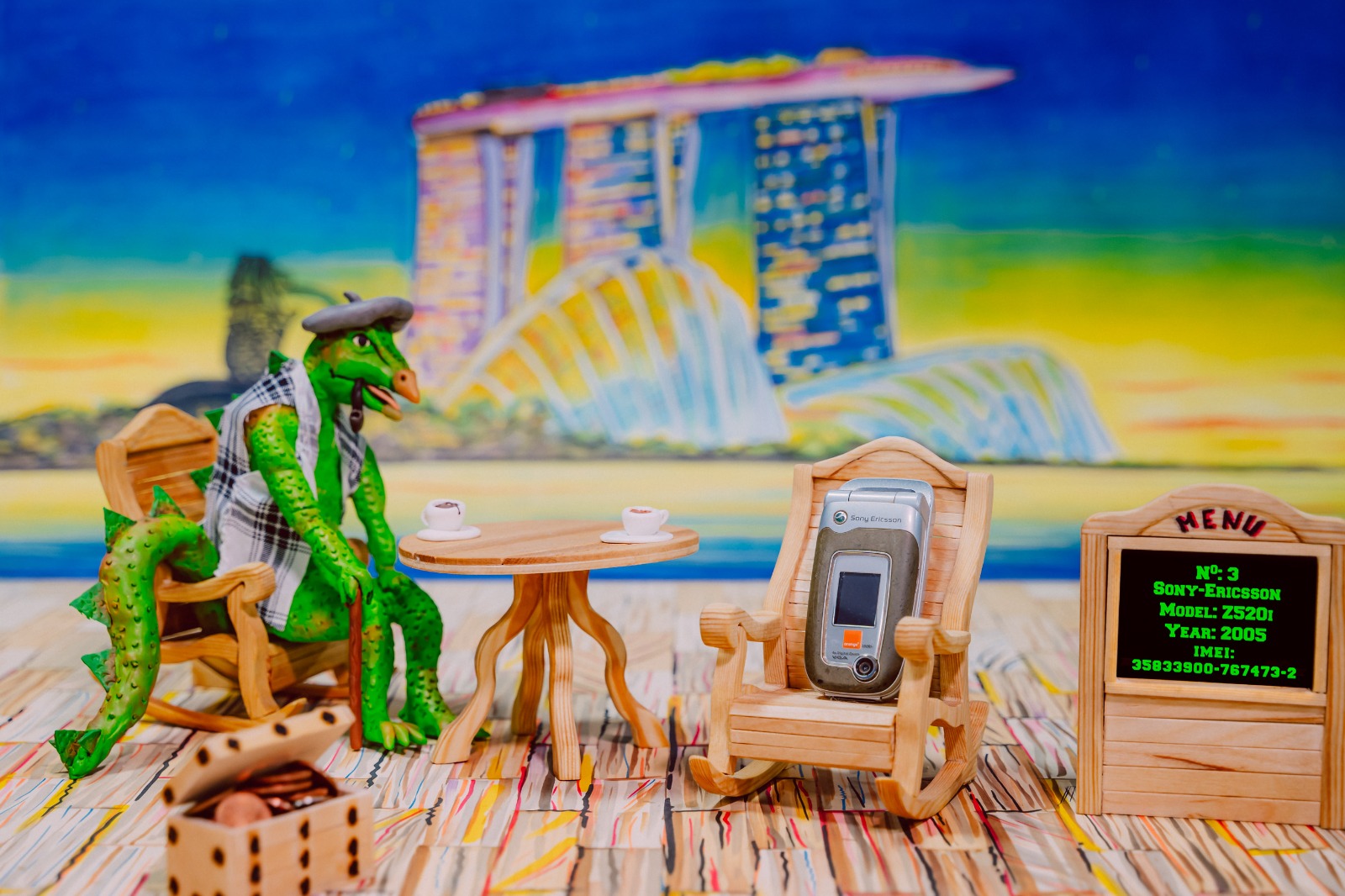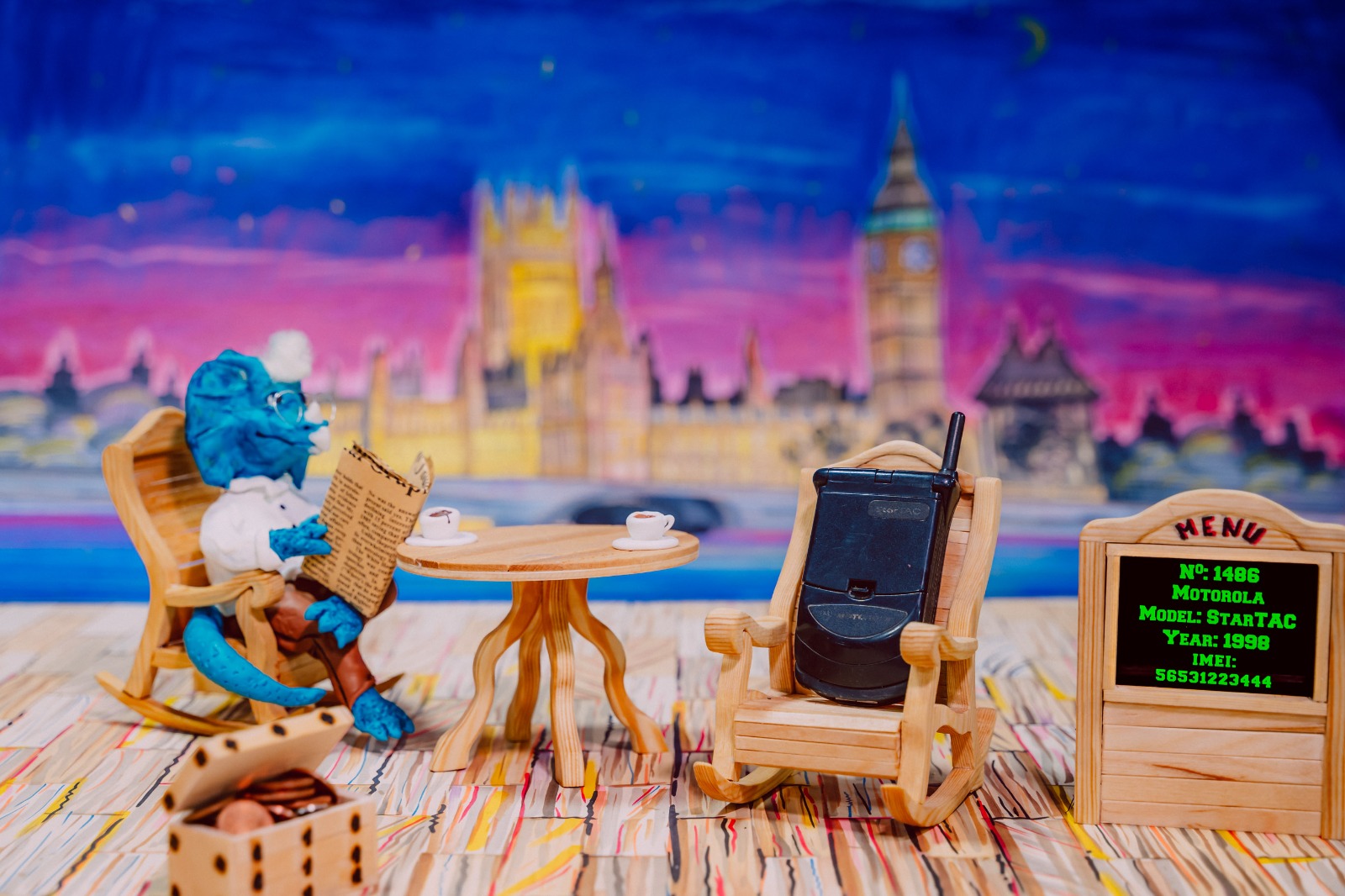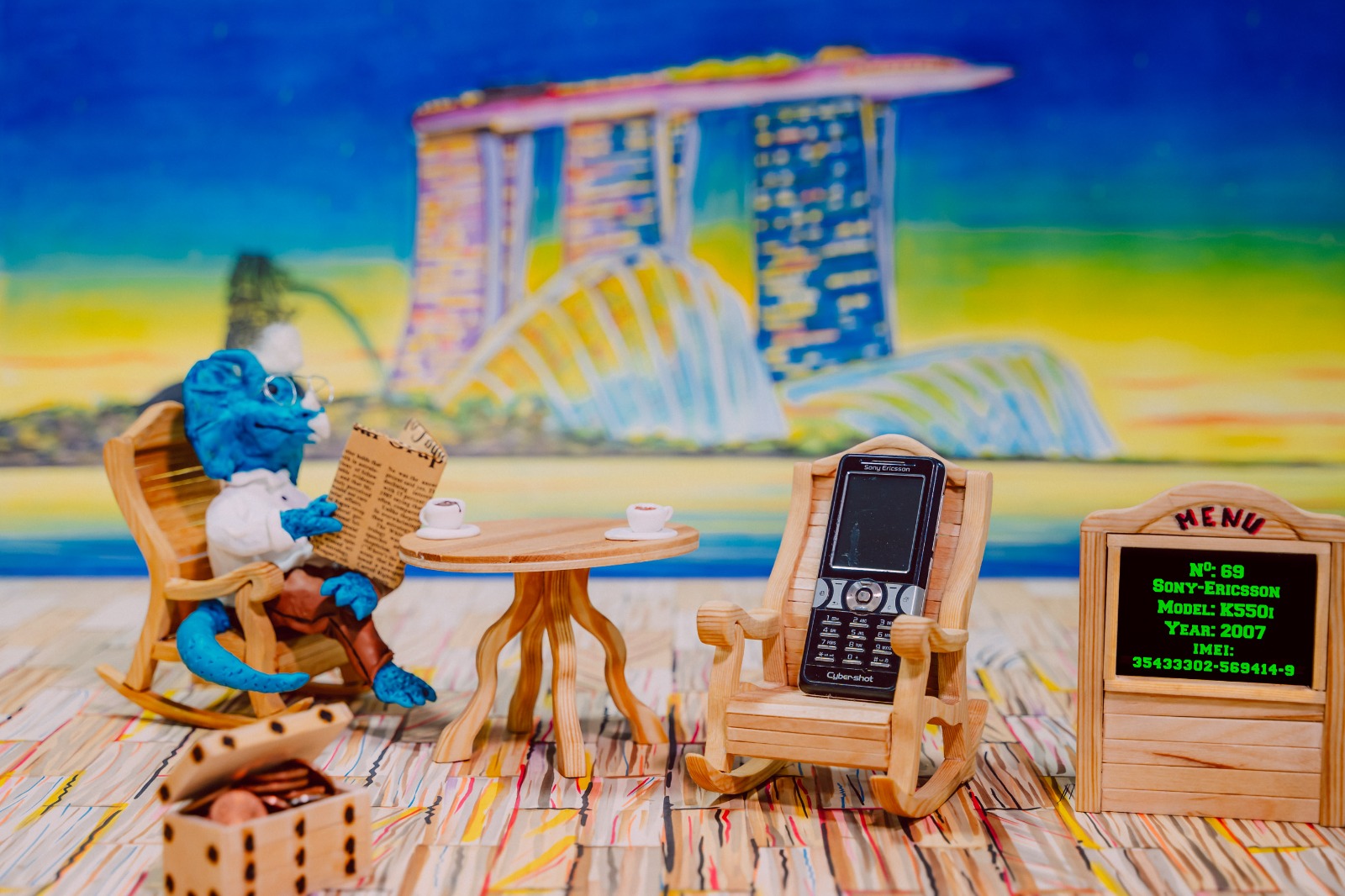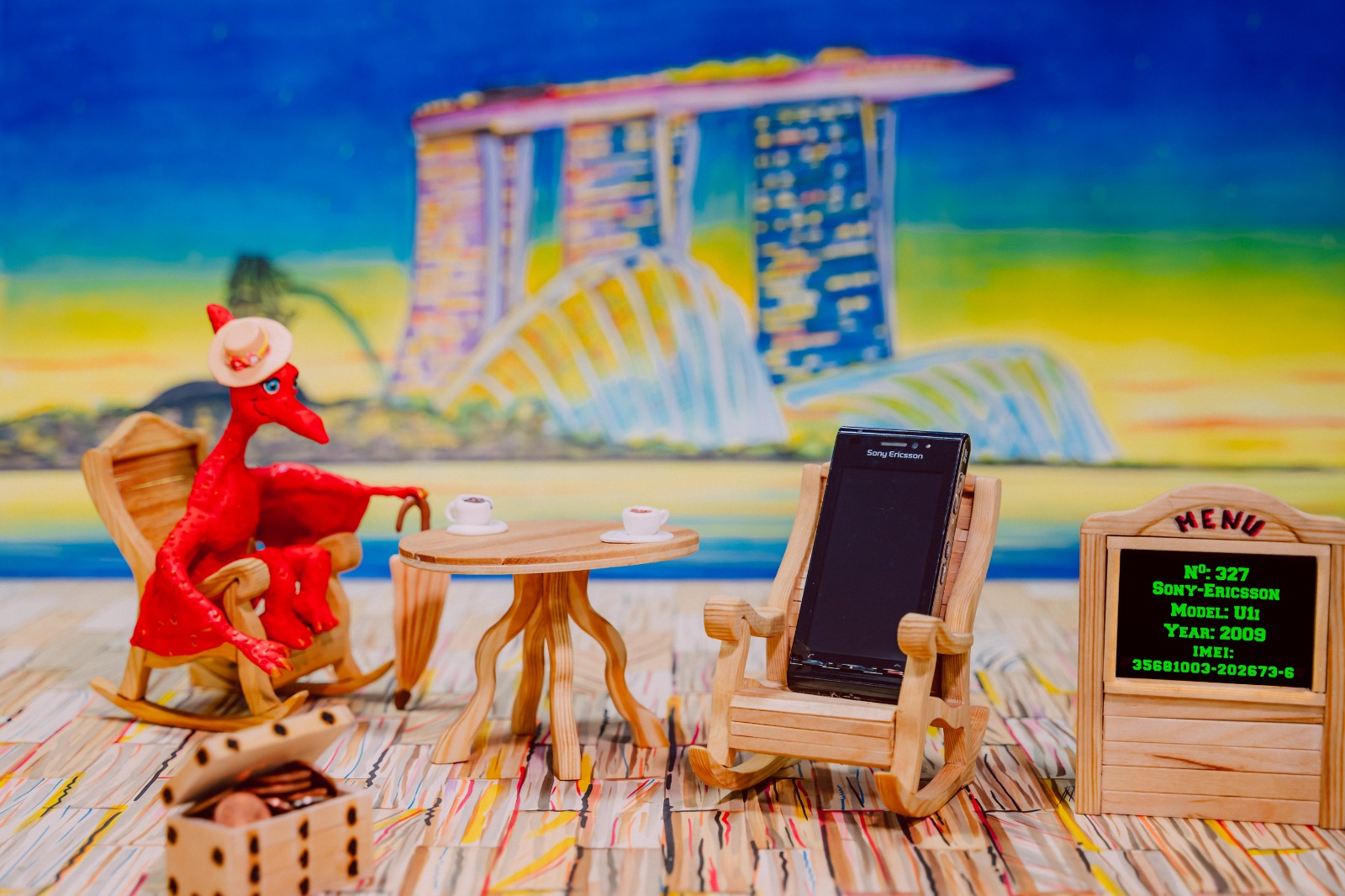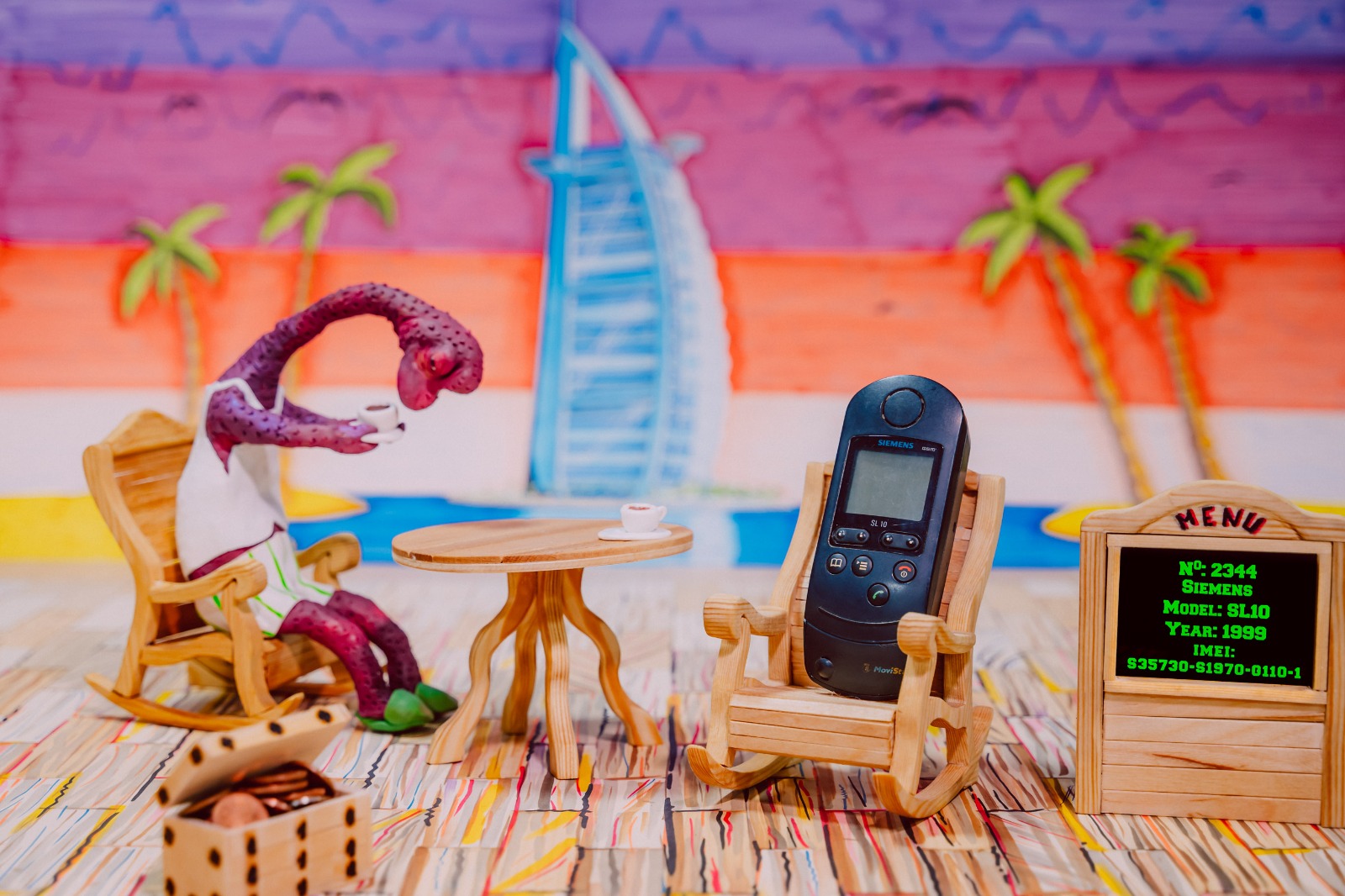 7th of May

-Community Start-

Launching the project on every channel, creating the community.

-Website, Twitter, Discord, Facebook, Instagram, Tik-Tok,YouTube,Telegram

Starting the promoting process and the collaboration with our marketing partners.

9th of June

-Start Plan 1-

as the latest, 33 days from 7 may

World Largest Collection

7700 NFT Retro Phone

-The public price of this Nfts will be X ETH

-This price will be revealed 3 days prior to the Private Sale

Private Sale 1000 Whitelist

1000 NFT's at X ETH With 55% Discount.

-The price from Private Sale, will be available to the winners for minting, for 72 hours

-If the 1000 Promotional codes are not used by the winners, the difference will be added to the 1500 from the Presale.

24h after the sold out of the 1000 Private sale, we launch: 1500 Presale.

1500 NFT's at X ETH with 33% Discount.

48h after the sold out of the 1500 Presale, we launch: Public Sale 4000

4000 NFT at X ETH

X will be revealed 3 days prior to the start of the Private Sale.

NFT Distribution from Plan 1:

| | |
| --- | --- |
| Public Sale: | 4000 NFT |
| Pre-Sale: | 1500 NFT |
| Private Sale | 1000 NFT |
| Founders | 847 NFT |
| Marketing | 353 NFT |
| TOTAL | 7700 NFT |

26th of July

on Founder Birthday

-Establishing Equilibrum Foundation-

Acquiring legal classification.

Website Making.

Presenting starting programs.

Starting the recruitment process for the team.

After Sold Out 1

3 months after the sold out of plan 1

-Start Plan 2-

Guinness Book World Record

4321 Retro Phone NFTs

1.AirDrop:

770 NFT's at X+55%ETH, to the Plan 1 holders.

2.Gifts through Raffle:

33 Retro-Phones, which will be sent anywhere in the world, with the transportation expenses covered fully.

Gifts with compensation from us at 330USD/piece

3.48h after the Airdrop, we launch Public Sale 3000

3000 NFT at X+55% ETH

NFT Distribution from Plan 2:

| | |
| --- | --- |
| Public Sale: | 3000 NFT |
| Airdrop: | 770 NFT |
| Founders | 475 NFT |
| Marketing | 75 NFT |
| TOTAL | 4321 NFT |

After Sold Out 2

3 months after the final sold out of plan 2

-Start Plan 3-

Super World Trip

2420 Retro Phone

1.Airdrop:

432 NFT's at X+140% ETH, to the holders from first 2 plans.

2.Gifts through Raffle:

Nokia 7700 NFT, with compensation from us at 7700 USD.

 3.48h after the Air Drop, we launch: Public Sale 1700

1700 NFT at X+140% ETH..

NFT Distribution from Plan 3:

| | |
| --- | --- |
| Public Sale: | 1700 NFT |
| Airdrop: | 432+1 NFT |
| Founders | 267 NFT |
| Marketing | 21 NFT |
| TOTAL | 2420 NFT |

Airdrop & Gifts

7 days after the final sold out

-last Airdrop and Master Gift-

1.AirDrop:

Guinness Book NFT to anyone amongst the holders.

with compensation from us at 11 000 USD.

2.Master Gift through Raffle:

33 days Road trip around the world for 2 persons, with compensation from us at 55 000 USD.

After Sold Out 3

6 months after the final Sold Out

-We Launch DAO Master Collection-

# From here on the businesses starts!

1.Infrastructure Investments:

We are buying the physical headquarter owned fractionally by the shareholders/owners of NFT Retro Phone.

We equip de headquarter with furniture and the required machinery to start the commercial activity.

We hire staff.

2.Investments in Assets:

We are buying silver for 11% of Treasury funds.

We are looking and investing 11% of Treasury funds in sustainable Crypto projects.

With 12% of total funds, we start the charitable activity of this company.

3.We start the Main Activity

Validation of NFT collections and Fractional Real Estate

Starting the collaboration with clients to validate the collections.

Investing the excessive capital in Real Estate Fractionally.

Bringing innovative products and services to rise the company activity.

Net profit from rents of Real Estate and transitioning, will be distributed quarterly to shareholders.

Retro Phone NFT Value

The Total amount of Master Collection Patrimony is entirely owned by the shareholders of this company, more specific, by the owners of Retro Phone NFT's.

Full Success!!!
BIG TEAM
The main 15
The Artists
Developers
Marketing Squad
Logistic Team
Founders
70+ Persons Involved
70. Andrei - Founder
69. Vladimir - Founder
68. Gloria - Founder
67. Eva - Founder
66. Ioana - Founder
65. Andrei B - Comunity
64. Razvan - Comunity
63. Marian B - Marketing
62. Jhony - Marketing
61. Mister M - SC Developer
60. Dragos - FE Developer
59. Eduard - Developer
58. Paul - Painter Artist
57. Andrei S - Photo Artist
56. Ioana D - Plastic Artist
55. Alin N - Sculptor Artist
54. Alexandru - Graphic Editor
53. Emanuel - Photo Editor
52. Attila - Graphic Designer
51. Sergiu - Logistics
50. Andy - Logistics
49. Mihai - Logistics
48. Adi - Logistics
47. Calin - HR
46. Andrei Se - Database
45. Sorin - Database
44. Denisa - Database
43. Gabi - Database
42. Conrad - Speaker
41. Gabriel B - Speaker
40. Dan - Filmography
39. Alina - Cameraman
38. Valer - Tehnical Support
37. Liviu - Consiglieri
36. Vlad - Guidance Counselor
35. Mircea - Guidance Counselor
34. Danut - Translator
33. Ionut - Furniture Maker
32. Petrica - Galery Maker
31. Eduard - Technology Provider
30. Stelian - Team Support
29. Felician - Lighting Designer
28. Nicu - Phones Donor
27. Augustin - Phones Provider
26. Bogdan B - Phones Case Provider
25. Cristi - Phones Provider
24. Ionut G - Phones Provider
23. Codrut - Phones Provider
22. Adrian - Phones Provider
21. Emil - Prototypes Provider
20. Joseph - Prototypes Provider
19. Lord John - The Transporter
18. Ilvision - Initial Counselor
17. Raba - Actor
16. Santa Claus- Supporter of Equilibrum
15. Mugur - Actor
14. Mister Rider - Actor
13. Marin - The Team Chef
12. Lucian - Witness Guinness Book
11. Mister V - Witness Guinness Book
10. Pr Paisie - Equilibrum Supporter
9. Pr Claudiu - Equilibrum Supporter
8. Emilian - Hair Stilyst
7. Rares - Video Loc Provider
6. Mihai - Custom Clothing Supplier
5. Robert - Phones Provider
4. Sorin N - Phones Provider
3. Septimiu - Technical Inventor
2. Bogdan I - Provider Of a Surprise
1. GOD - Master Supervisor

. this list does not contain the employees of the Companies Involved.

..to be continued..